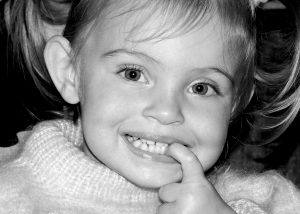 Divorce is an ugly word but an unfortunate circumstance in many families today. While a divorcing couple can typically navigate the process with as few hurt feelings as possible, it is often impossible to keep children completely out of the battlefield when parents start considering separation and divorce. It is easy to let your children slip to the back of your mind when you are preparing to go through a divorce, simply because there is so much for you to worry about. One thing you simply cannot do, however, is stop worrying about your children. They are going through the divorce with you and your spouse – even if you try to keep them as far from the process as possible.
If you and your spouse are giving serious thought to ending your marriage and you would like to spare your children as much anguish, confusion, and heartache as possible, here are several important things to remember when you begin the process.
Reinforce your love for your children.  Children of divorce often feel that they are at fault in some way for their parents' divorce, while this is usually never the case. It is critical that you and your spouse constantly reinforce your love for your children while you are going through the process of divorce. They need to know that they are important to you and that the reason why mommy and daddy are no longer together has absolutely nothing to do with them at all.
Never criticize the other parent in front of your children. While you may be tempted to try to "win" the affections of your children by making their other parent sound like a terrible person, this is never the right way to do so and it can be damaging to your child in the long run. Always keep in mind that your children love their other parent just as much as they love you. Even if your negative comments about the other parent are true, don't voice them in front of your children.
Work toward a liberal custody and/or visitation plan. You might be tempted to demand that you be given sole legal and physical custody of your children and that the other parent be denied as much visitation as possible, simply to hurt the other parent, but you'll only be hurting your children in reality. Parents are adults and understand the spiteful motives behind such tactics, but children aren't able to comprehend the adult rationale behind why they aren't allowed to see mommy or daddy very often. They end up feeling hurt, neglected, lost, and alone, simply because you wanted to hurt their other parent. You should always try to make arrangements with the other parent for as much visitation time as possible and encourage a healthy, loving, and positive relationship between your children and your future ex-spouse.
Continue to encourage a relationship between your children and your spouse's family. Having an extended family of aunts, cousins, uncles, and grandparents is important to children, so it should be important to you. If your children have a healthy relationship with your spouse's family, continue to encourage and nurture that relationship. This closeness will help your child deal with the divorce more easily because they will continue to have close ties with other people who love their other parent just as much as they do (and just as much as you once did).
Don't be afraid of counseling or therapy, for yourself and your children.  If you are struggling through the emotions involved with your divorce or you are concerned that your children might be, seek professional counseling as soon as possible. You can attend individual or family therapy that will help you and your children understand, make sense of, and deal with anything you may be experiencing emotionally or mentally while your family is going through a divorce.
Make time for your children, regardless of what you are going through.  While you might be tempted to put your children in the backseat while you are dealing with your divorce, it is important to remember that they are going through it as well. They may not have the same worries or issues facing them that you do, but they are still experiencing a great deal on a mental and emotional level. You should spend as much time with your children as possible during your divorce, simply to stay connected with them and keep the family bond strong and well.
Get along with the other parent while in the presence of your children. Even if you and your soon-to-be ex-spouse cannot say two words to each other in a cordial manner, you must do so for the sake of your children. Their well-being depends upon it. You and the other parent should agree as soon as possible to get along with each other, even in the most minimal way, whenever you are together around your children.
Retain competent legal assistance for yourself as soon as possible. When you know you are definitely heading down the road toward divorce, obtain the services of a licensed divorce attorney promptly. An attorney can help guide you toward a legal resolution for yourself and your children that will help you maintain a secure future for your family. The legal maze involved with divorce is never something you want to attempt to navigate on your own, especially if there are children involved.
The advice here will help you make sure your children come through your divorce as unscathed as possible, and it is up to you to put these tips into practice. Even if your children are teenagers, they will still experience the pain and loss of divorce and have difficulty coping with it. You have to be there to support them through the process regardless of what you are experiencing yourself. If you have any questions concerning a divorce and want a free initial consultation in office, call Peter Van Aulen at (201) 845-7400.