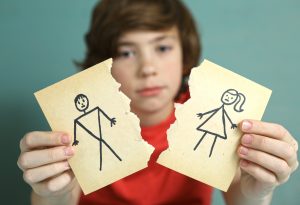 Time and again in marriage dissolution proceedings and post-divorce cases, the most contentious matters center on child custody. A pervasive problem during and after divorce proceedings is a noncustodial parent interfering with a standing child custody order of the court. With this in mind, there are some more commonplace issues that arise in regard to interference with child custody. In each of the 50 states, there are some effective remedies in place to address interference with child custody.
Overview of Child Custody
The laws in the 50 states provide for two categories of child custody. These are legal custody and physical custody. Legal custody is defined as the authority of a parent to make major life decisions on behalf of a minor child. Legal custody can be exercised by one parent or shared by both, depending on the agreement of the parties or order of the court. Matters that encompass major life decisions include those related to education, religion, and healthcare.
In very basic terms, physical custody involves with which parent a child resides during and after divorce proceeds. Physical custody is also known as residential custody in some jurisdictions.
Physical custody can take a number of different forms, depending on the laws of a particular state. Examples include joint custody in which parents share physical custody of a child, with one parent typically being designated as the primary residential custodian.
Commonplace Scenarios Involving Custodial Interference
Some of the more common types of interference with child custody include:
Failure to return a child from visitation or parenting time
Failure to return a child from visitation or parenting time in a timely manner
Undermining the reasonable authority of the custodial parent
Harassment of the custodial parent
Unreasonable intrusion (either physically or via an electronic means) with the life of the custodial parent
Meddling with issues involving major life decisions of a child when a particular parent lacks joint legal custody
Remedies for Interference with Child Custody
A custodial parent should not engage in what fairly can be called "self-help" if an issue arises regarding interference with child custody. For example, if a noncustodial parent interferes with child custody by failing to return children from a period of parenting time or visitation in a timely manner, the custodial parent should not stop visitation on his or her own volition. There are lawful steps a custodial parent can and should take if custodial interference occurs. Each of these remedies are discussed in turn and include:
Motion to enforce custody order
Motion for sanctions
Motion for contempt
Motion to alter parenting time schedule
Motion for supervised parenting time
Motion to suspend parenting time
Motion to change custody
Motion to enforce custody order: Typically, the first step in remedying custodial interference is to file a motion to enforce an existing custody order. Some might call this something of a proverbial "slap on the wrist," but it lays groundwork for further and more serious sanctions if custodial interference continues.
Motion for sanctions: If custodial interference does continue, the next step is to pursue a motion for sanctions. In other words, a custodial parent seeks enforcement of the exiting custody order and something along the lines of monetary sanctions (including attorney fees) charged to the offending parent.
Motion for contempt: A more severe penalty which can include significant judicial sanctions. A judge even has the authority to jail a person in response to continued failure to follow court orders.
Motion to alter parenting time schedule: If custodial interference persist, a court can reduce the offending parents parenting time or visitation with the child.
Motion for supervised parenting time: If prior sanctions and enforcement orders do not deter custodial interference, a court can order supervised parenting time.
Motion to suspend parenting time: If custodial interference continues without abatement despite judicial intervention and the use of other remedies, the offending party's parenting time can be suspended completely.
Motion to change custody: Finally, if custodial interference carries on in flagrant disregard of standing court orders, the custodial parent can be granted sole custody with no parenting time granted to the offending party.
The need to avoid self-help in the aftermath of custodial interference cannot be stressed enough. The courts are littered with cases in which custodial interference occurred and yet a custodial parent ended up penalized for exercising self-help rather than seeking a judicial remedy. Oftentimes, the wisest course is to seek legal representation to remedy a situation involving custodial interference. If you have any questions concerning child custody in New Jersey, call the Law Offices of Peter Van Aulen at (201) 845-7400 for a consultation.