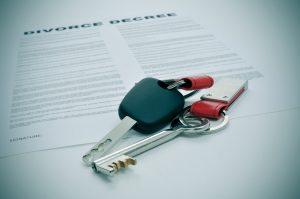 In the United States, there are two different schemes through which a couple can obtain a divorced. These are a fault divorce and a no-fault divorce. A fault divorce requires a person seeking to end a marriage to demonstrate some type of "wrongdoing" (like adultery). A no-fault divorce doesn't require a demonstration of wrongdoing. Rather, a person seeking a no-fault divorce typically must demonstrate irreconcilable differences, that the parties can no longer successfully live together as husband and wife. There are five important benefits associated with a no-fault divorce:
Designed to make divorce less emotionally charged
Crafted to be a faster way to pursue divorce
Intended to reduce costs associated with divorce
Enhances prospects for better communication between parties
Causes less stress for children
Designed to Make Divorce Less Emotionally Charged
Even a divorce considered "uncontested" has its share of emotions. When the need to prove some sort of fault in order to end a marriage is required, the level of emotions associated with a divorce naturally are apt to amp up.
One of the more important benefits associated with a no-fault divorce is that this type of marriage dissolution case has a greater possibility to be less emotionally charged. Ramped up emotions in a divorce case oftentimes results in parties making decisions based on their passions rather than reflective deliberation. In the end, intelligent, reflective, less emotional decision making in a divorce proceeding is to the ultimate benefit of both spouses. Continue Reading →